Samsung S8 HUGE LEAKS – UserGuide / Photos / Features & Hardware – We got the leaks 6 hours before there announcement & They pretty much reveal everything! – Check it out. #TechUKTV #UnboxYourPhone #Leaks #Samsung
We're just hours away from the announcement of the Samsung Galaxy S8 and Samsung Galaxy S8 Plus, but it seems some Samsung employees may be getting ahead of themselves, as a user guide that appears to be for the S8 has been posted – on Samsung's official download center.
Latest Leak of the phone this morning! In its full glory! Looking beautiful! This will be the S8+ from looks with a 6.2″ Dual Curve SuperAmoled Display! What a device & no bigger than an IPhone 7!
The file has since been removed, but not before Reddit users made a note of the key information, which, as you might expect, includes a lot of details about Bixby (Samsung's AI assistant).
This can be launched either by pressing the dedicated Bixby key or simply saying Bixby, and you can then speak or type your request.
There's also 'Hello Bixby', which is a screen that shows you reminders, alarms and weather forecasts all in one place, as well as providing other information and suggested apps and functions based on your routine. And with 'Bixby Vision' you can scan objects or images to get information on them or translate text.
Hottest leaks:
Confirmed: Today, March 29 is the Samsung Galaxy S8 launch date

Galaxy S8 release date: April 21

Galaxy S8 pre-order date: April 7 or April 10
Specs:
This is how the Galaxy S8 spec sheet is shaping up from the rumors we've seen so far.
Dimensions: 148.9 x 68 x 8mm
Screen size: 5.8-inch (S8+ Has a larger 6.2-Inch Display)
Resolution: 1440 x 2960 (QHD+)
Processor: Exynos 8895 / Snapdragon 835
RAM: 4GB
Storage: 64GB
Rear camera: 12MP
Front camera: 8MP
Battery: 3,000mAh
– Rear fingerprint scanner
– Water and dust resistant
– No physical home button
– Iris scanner
– Bixby AI assistant
– Headphone jack
Samsung Galaxy S8 display
Hottest leaks:
Dual-curved edges

QHD+ resolution

Taller 5.8-inch size and super-wide 18.5:9 aspect ratio
There's little mystery about the Samsung Galaxy S8 display, as a number of leaked images and specs point to a larger, curved screen – likely to be known as an infinity display.
The headline feature here is its 0.7-inch growth spurt, which puts the Galaxy S8 screen at 5.8 inches. That makes it bigger than the display on the Galaxy S7 (5.1-inch), Galaxy S7 Edge (5.5-inch) and Galaxy Note 7 (5.7-inch).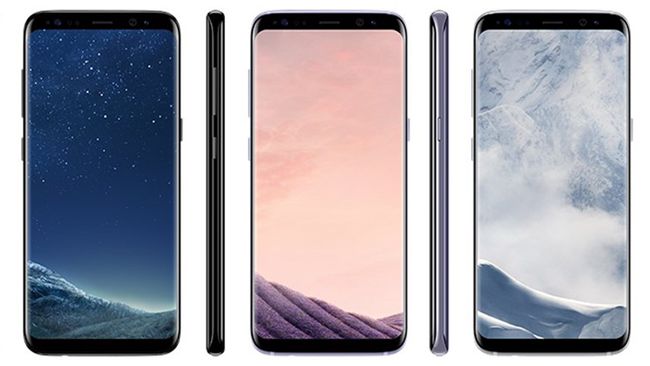 According to the information obtained by VentureBeat, the Galaxy S8 screen will boast curved edges and a Quad HD resolution, and that's backed up by a Slashleaks video (below) claiming to show the Galaxy S8 and S8 Plus side-by-side.
In fact it looks like it will have a 1440 x 2960 WQHD+ resolution, but may default to a lower 1080 x 2220 resolution (likely in order to save battery) going by a , while another echoes the 1440 x 2960 resolution claim.
This QHD+ resolution further supports claims that the Samsung Galaxy S8 will have a wider 18.5:9 aspect ratio, following in the footsteps of the .
adds dimensions of 148.90 x 68 x 8 mm for the Samsung Galaxy S8, which would make it only slightly bigger than the 142.4 x 69.6 x 7.9 mm Galaxy S7, despite having a 0.7-inch larger screen than its predecessor.
To get an idea of how it's likely to stack up to the S7, Note 7, IPhone 7 & IPhone 7+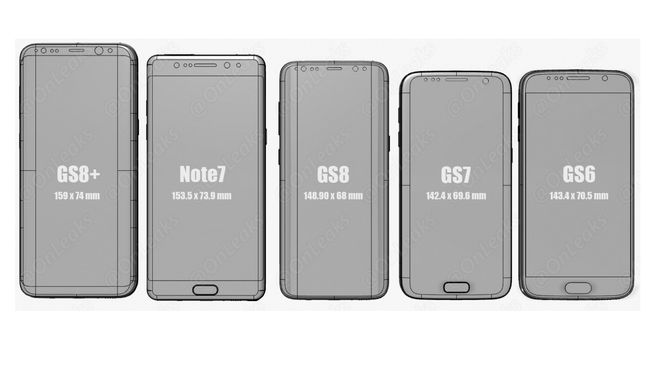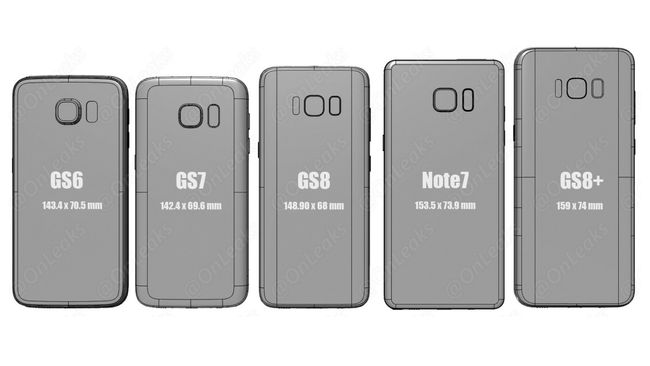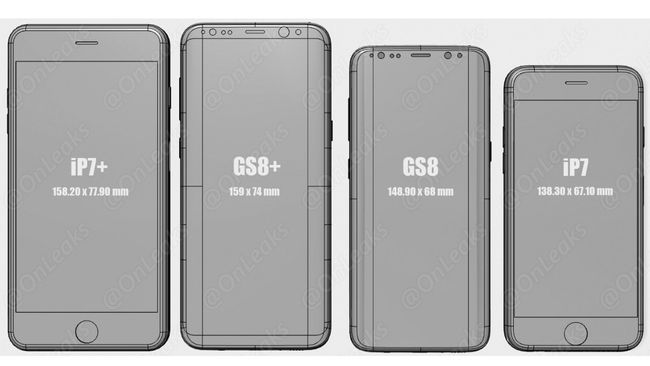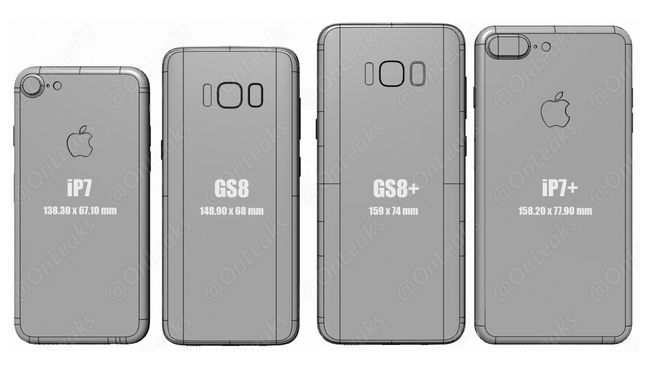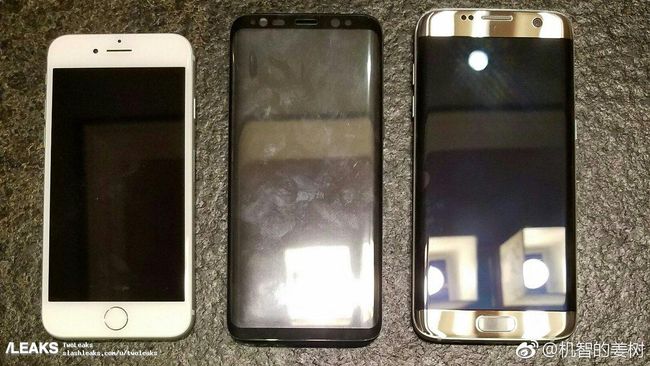 Elsewhere, we've heard that the S8 will tip the scales at 151g, but that would make it marginally lighter than the 152g Galaxy S7 which seems unlikely.
It's also likely to be IP68 certified dust and water resistant, both because the Galaxy S7 is and because exactly that has been rumored by sources speaking to .
If you are fan of colors, there has been a range of leaks. The most convincing so far point towards Samsung Galaxy S8 colors of Black Sky, Orchid Grey and Arctic Silver, but we've also seen blue, green, gold and white.
TechUKTV's take: It appears nothing has been left to the imagination when it comes to the design of the Samsung Galaxy S8. The sheer volume of high quality leaks are hard to ignore, or discredit – what you see above it likely to be exactly what you get.
Leaked Userguide:
Heres the userguide leak from this morning ignore the fact they are showing the S7 & Note on the features. Remember these weren't supposed to be public we imagine there would be an image swap on publish.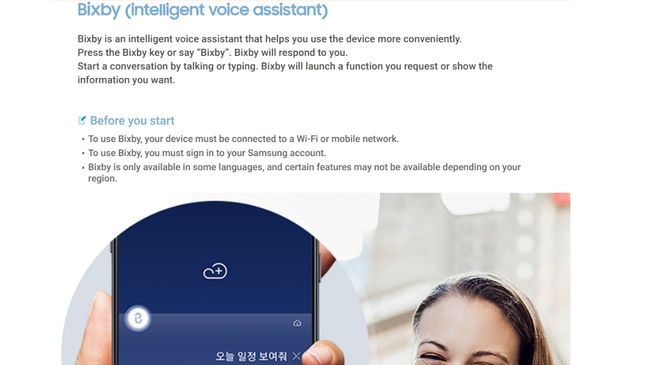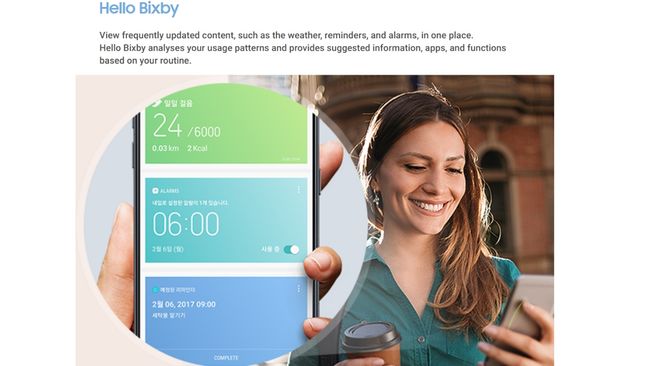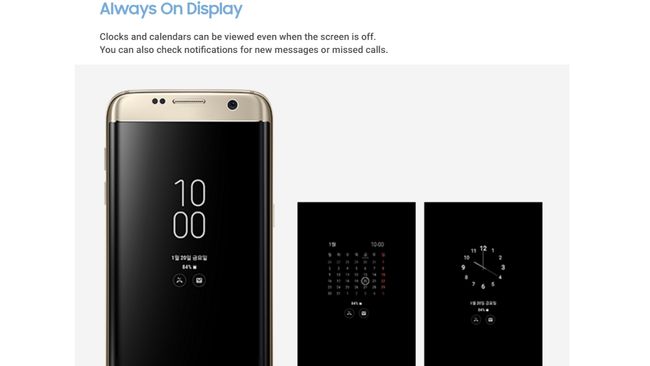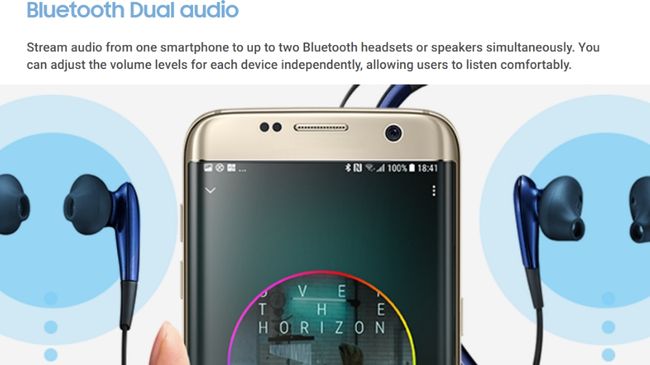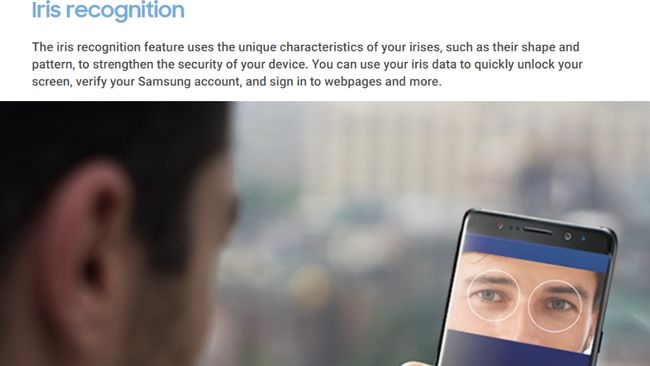 Iris scanning and audio
Elsewhere, the guide confirms the presence of an iris scanner, which can be used to unlock your S8, verify your Samsung account and sign in to websites. The Galaxy S8 can also be unlocked using facial recognition or a fingerprint, and there's a Secure Folder to keep sensitive apps and media private.
There's also mention of that rumored autofocus on the front-facing camera, and of an always-on display with multi-window support and edge screen features – so you can swipe across the curved edge to bring up a menu containing shortcuts and common toggles.
The guide also talks about Bluetooth Dual audio, which allows you to stream audio from one Galaxy S8 handset to two Bluetooth headsets or speakers simultaneously.
Other apparent features include the rumored Samsung DeX, which would let you connect the S8 or S8 Plus to a monitor and use it like a desktop computer, and mentions of a microSD card slot, water and dust resistance to IP68 standards (the same as the Samsung Galaxy S7), and support for Samsung Pay, Samsung Cloud and Samsung Connect.
Technically we still can't consider any of this confirmed, and oddly some of the images show other Samsung handsets, but it's clearly talking about the Galaxy S8 and as it's come from a Samsung site it's probably accurate. We'll know soon, as the Galaxy S8 is being announced at 8am ET/11am PT/4pm BST.
Let us know how your feeling ahead of the devices official announcement later today! Stay tuned & we apologise for the mess of the article in places were piecing it all together through the day & is a little rushed!
#TechUKTV